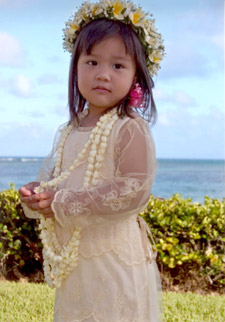 As wedding floral designers we can always appreciate other people's fine work!
We found this website, The Hawaiian Lei Company, and couldn't resist showing you one of the cutest pictures we have seen in a quite some time.
They're located in Honolulu, on Oahu, some 100 miles by deep Pacific ocean from our home in Maui.
Dellables.com sure wishes they were next door!